The BestTrack® Pinewood Derby® Track is the original,
first of its kind, fully aluminum Pinewood Derby® track.
BestTrack® proudly shipped their first track in 2002.
BestTrack® also sells Champ Timers, track lift/level kits,
Super Loops, Space Derby BestTrack® Tracks,
Trophy stands, test tracks, car carriers BestToss®
Bag Toss Games, and other related products.
BestTrack® is the preferred track for leagues across America.
Welcome to BRACKETRACER 3D Products!
Information Coming Soon!
CMI started as a software company. It later expanded
to sell Xerox machines. The next step was making
copies for customers in what was known as Quick Copy.
Later a Graphics department was added, for graphic design,
to help even more customers get what they need.
The Signs department was added for metal signs,
vinyl that now has multiple options. The latest
addition to the CMI family is the Shipping department
which offers USPS, UPS and FedEx. CMI is continually
adding services to better help the customers in the
area. We would love to help you with your latest project.
Welcome to Derby Evolution! Derby Evolution is a
great source for high performance pinewood derby
parts including wheels, axles, weights, bodies, and
fenders! We are proud to offer the highest quality
Pinewood Derby performance products. Our products
have helped both league and scout racers all over
the United States get into the winner's circle. Get
the most for your money and feel confident in your
purchases with Derby Evolution. Your Pinewood
Derby Evolution Starts Now!
Alphonso Peluso AKA 'The Fonze' has been racing in
the leagues since 2016. He was bitten by the pinewood
derby bug after he and his son entered their first
scout pinewood derby race. Alphonso is an Architect
and College Professor who's work is centered around
3D Printing. All of his derby cars are 3D Printed and
he was the first racer to build 3D Printed Cars.
He spent 2 years perfecting his 3D Printed Car Bodies.
In 2018 he became the first racer to win the Man of
the Mountain with a 3D Printed Car when he won the
Unlimted Championship. You can now purchase the same
car bodies that Alphonso has perfected over the years.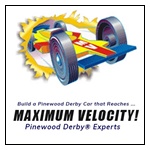 Welcome to Maximum Velocity!
Information Coming Soon!
Located in the southern Utah town of St George,
Sweenks has been and are doing laser engraving
and laser cutting projects for individuals all over.
Working out of a home studio, they are able to provide
custom and unique items to family, friends and
everyone else! Sweenks hopes you enjoy browsing
their site. If there is something that catches your
eye, feel free to customize it as you wish. If it is close
to what you need or you want something else entirely,
please contact them to request a quote and give
us a chance to help you meet your needs.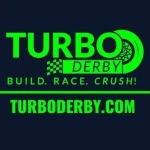 Design, manufacture, and sales of cutting-edge Pinewood Derby racing tools!
Welcome to TxChemist! TxChemist has been a regular
contributor on the Pinewood Derby boards for many years
and has also provided helpful statistical and scientific
Pinewood Derby data. Now he is offering the TxChemist
Tungsten weight system! These weights are 99.95%
pure tungsten! If you want a fast car, you must put
the biggest engine available behind the back axle.
That means pure 99.95% tungsten from TxChemist
Bigger engine, better center of gravity, higher speed.